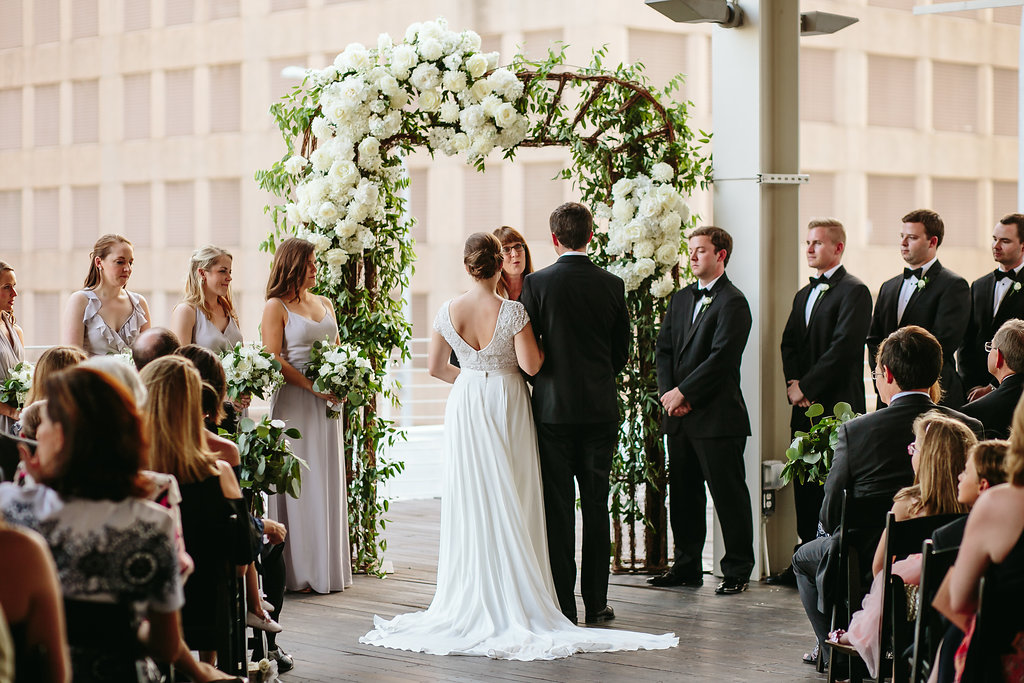 In the heart of downtown Austin, Brazos Hall reigns supreme as the top-tier event venue, managed and
operated by the respected local hospitality group, Parkside Projects. Nestled in the highly desirable location of 4th and Brazos, Brazos Hall occupies a turn-of-the-century warehouse that has been transformed into a magnificent two-story venue. Stepping inside the main hall, you will be captivated by the seamless fusion of history and modernity.
Restored 100-year-old longleaf pine floors, exposed steel beams, and brick exteriors exude a timeless charm. At the same time, the round-top windows bathe the space in natural light, creating a warm and inviting atmosphere. Ascend to the second floor, and you will discover a 3,500-square-foot rooftop deck. The breathtaking view of the downtown skyline offers a stunning backdrop for your event.
With its open floor plan and modern interior, Brazos Hall provides the perfect canvas for event magic. The versatility and flexibility of our space allow for seamless customization, ensuring that every detail aligns with your unique vision. From intimate gatherings to large-scale affairs, we can accommodate your needs and exceed your expectations.